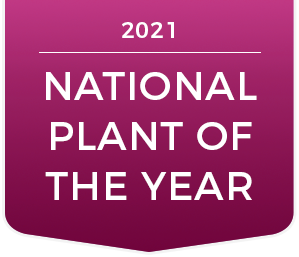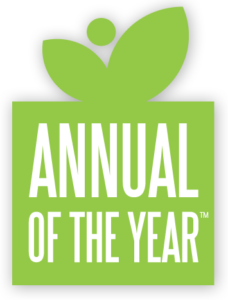 MEET THE 2021 ANNUAL OF THE YEAR™
SUPERTUNIA MINI VISTA® PINK STAR PETUNIA
Garnering the remarkable vigor of a Supertunia Vista petunia but in a more petite package, this starry-eyed wonder offers whimsical color all season. Use it in patio pots and window boxes, or mass it along the border's edge. This well-behaved petunia pairs beautifully with others in recipes and stays in bounds in garden beds.
Explore all the ways to grow Supertunia Mini Vista® Pink Star here.
EASY TO GROW
The Annual of the Year is easy for everyone to grow, regardless of their experience level. It shouldn't take an expert to grow beautiful flowers.
ICONIC
Easily recognizable at a glance, the
Annual of the Year possesses an
iconic style unmatched by
lookalikes.
READILY AVAILABLE
The Annual of the Year is easy to find
locally or online. Your local garden center will be prepared for the demand.
PERFECT FOR
BASKETS AND CONTAINERS
This award-winning annual grows beautifully in hanging baskets as well as upright patio containers and window boxes.
OUTSTANDING
LANDSCAPE PERFORMANCE
Not just for containers, the Annual of the Year also delivers a knockout performance when planted in landscapes.
MEET THE 2021 CALADIUM
OF THE YEAR
HEART TO HEART® 'WHITE WONDER' CALADIUM
Ready to bring that "vacation vibe" to your deck or patio containers, garden beds or even your living room? This soft white caladium brings an elegant glow to shaded spaces but also holds up beautifully in more sun. You'll be amazed how quickly it grows once the summer heat kicks in.

MEET THE 2021 PERENNIAL
OF THE YEAR™
'CAT'S PAJAMAS' NEPETA
Bring on the pollinators! A bounty of bubbly blue blossoms feed pollinating bees, butterflies and hummingbirds each year in spring, summer and fall. It's tough to find an easier perennial to grow in those sunny spots where the hose doesn't reach.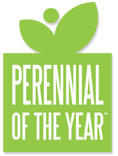 MEET THE 2021 HOSTA
OF THE YEAR™
SHADOWLAND® 'WHEEE!' HOSTA
Because gardening should be fun! You won't find a more frilly, exuberant hosta than 'Wheee!'. It stands out easily among a sea of green in the shade and grows even more distinctive with each passing year. A perfect addition to children's gardens, container recipes and shaded garden beds.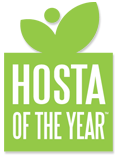 MEET THE 2021 FLOWERING SHRUB
OF THE YEAR™
PUGSTER BLUE® BUDDLEIA
Big blue blossoms draw in Monarch butterflies and hummingbirds every year from late spring to frost on this dwarf butterfly bush. Full-sized panicles appear at the tips of each thick, sturdy stem. Improved stem hardiness ensures better winter survival compared to other dwarf selections.
FLOWERING SHRUB OF THE YEAR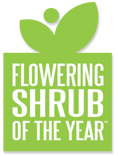 MEET THE 2021 ROSE
OF THE YEAR
OSO EASY ITALIAN ICE® ROSA
This sweet treat of a rose offers everything you want and nothing you don't in a landscape rose. An ever-changing array of self-cleaning, soft yellow to orange and pink blushed blossoms continues all summer long on this healthy, disease resistant plant. Plenty to keep your vases full for months on end!
See why this award-winning rose deserves a place in your garden here.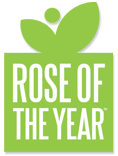 MEET THE 2021 HYDRANGEA
OF THE YEAR
TUFF STUFF AH-HA® HYDRANGEA
Who needs one more hydrangea? You! The gorgeous waterlily-like florets of this stunning lacecap variety appear reliably each summer due to the exceptional hardiness of the mountain hydrangea species that pull through winters with ease. Pollinators enjoy the fluffy tuft of pollen from the fertile flowers in the center of each cluster all summer long.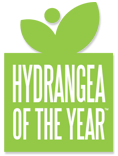 MEET THE 2021 LANDSCAPE
SHRUB OF THE YEAR™
KODIAK® ORANGE DIERVILLA
There are so many reasons to grow this selection of our native diervilla. If there were an award for the most easygoing plant, Kodiak Orange would take first place. It grows nearly anywhere, tolerates drought, is a favorite of pollinating bees, and is deer resistant. Did we mention it also has fab fall color? Seriously. You must check out this amazing shrub!
Discover all the reasons you need this shrub in your landscape here.
LANDSCAPE SHRUB
OF THE YEAR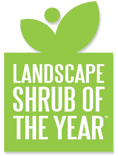 NATIONAL
RECIPES OF
THE YEAR
Container gardening is easy when you follow reliable recipes like these! We've assembled the perfect blend of gorgeous, long-lasting flowers to keep your outdoor living spaces bright and beautiful all season. Pick up a pre-assembled National Recipe at your favorite local retailer or learn how to grow your own. Learn more about the 2021 National Recipes here.
Like what you see? Our plants and products are available at independent garden centers and The Home Depot nationwide and in Canada. Use our Find a Retailer Tool to find a store near you.
Interested in writing or presenting about our plants and products? Free images and additional resources are available to members of the press. Start here in our Press Room.
A bounty of resources is available for growers, retailers and landscapers who wish to offer the National Plant of the Year program and National Recipes. Start here with our information for professionals.