LEAFJOY™ Feeling Flirty™
TRADESCANTIA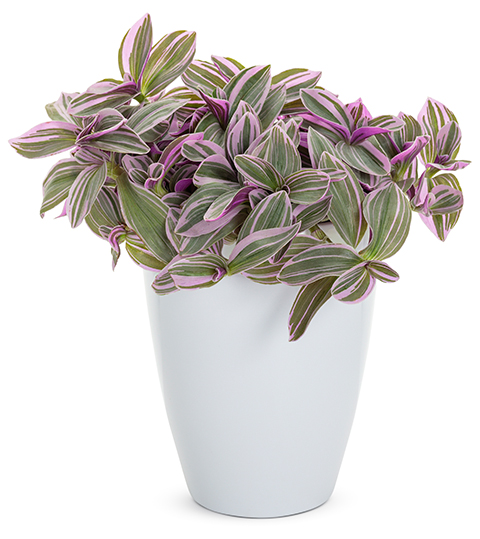 Flirt with Color to Brighten Your Home
Feeling Flirty® tradescantia makes it easy and fun to bring nature inside™. Among a sea of green houseplants in your home, this plant will catch your eye and captivate your attention with its intricately painted, silky pink and mint green striped leaves with lilac purple undersides. Use it to brighten your interior spaces in your favorite cache pot or macrame plant hanger. Choose a bright spot for it near a window in your kitchen, living room, powder room or office.
In the summertime, take Feeling Flirty tradescantia on a siesta out onto your shaded or partly sunny deck or patio. There, you can use it to spill over the sides of a planter paired with other slower growing, tidy plants or enjoy in its own pretty pot. It will thrive in the warm, humid air all summer long with no special care needed.
Delightfully colorful pink and green striped foliage
Fun twisty, trailing form
Matures to 2-4" tall, trails as much as 3'
Easy to grow in bright direct or indirect light
Grows indoors year round and outdoors in summer
Pronounced "Tra-duh-scan-shee-uh"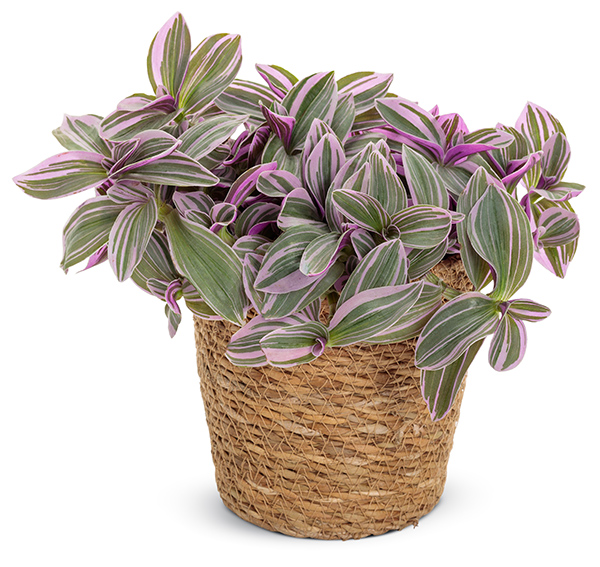 CARING FOR YOUR HOUSEPLANT
top 3 reasons to grow Fleeing Flirty™ Purple Tradescantia
IT'S FUN!
What other houseplant packs this much color onto such a petite form?
IT'S VERSATILE
This easy plant will grow indoors year round and outdoors in the summertime.
IT'S UNIQUE
Grow a pink and green waterfall of foliage to spill out of your macrame hanger or keep it pinched for your tabletop.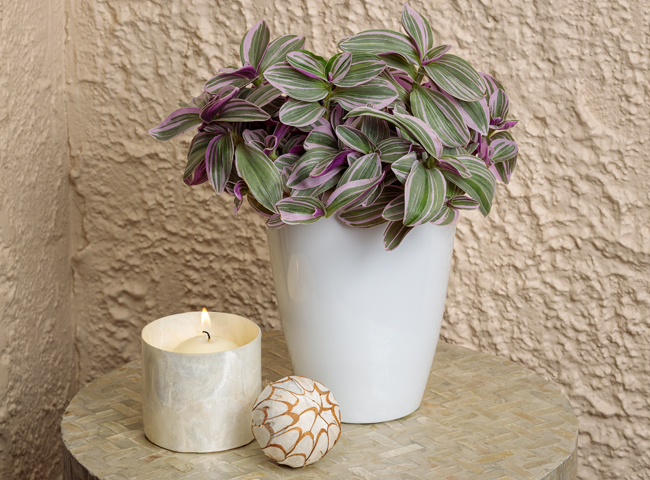 leafjoy™ Feeling Flirty™ Tradescantia hybrid