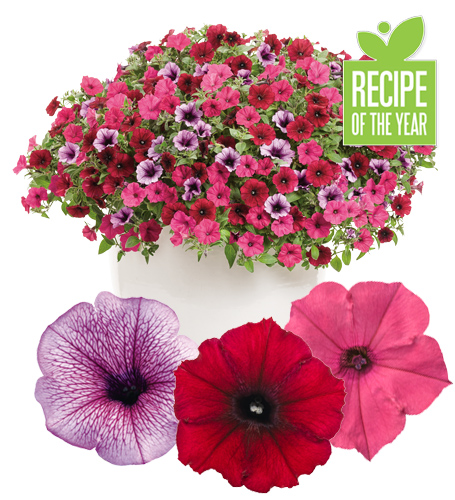 grand traverse RECIPE
What happens when you combine three of our best Supertunia petunias? You get perfection with a cherry on top! Hang a matching pair of these vibrant hanging baskets from your front porch to make a striking streetside impression or grow a robust patio container overflowing with pinks, reds and purples. Its warm tones are perfect for creating a rosy, upbeat impression. And with their strong heat tolerance, these Supertunias will bloom like crazy right through the entire season. 
Supertunia® bordeaux™ Petunia
A longtime favorite, this award-winning Supertunia grows lavishly to fill the container with its unique two-toned light and dark purple blossoms. Its lighter color pops with perfect contrast against the more saturated pink and red tones of its companions. 
Supertunia® black cherry® petunia
Projecting a sweetly romantic tone with its velvety, deep red flowers and black throat, Supertunia Black Cherry grounds this recipe in luxury. You'll find that it has a mounded shape in spring until it starts to stretch its wings and trail down the sides of the container in summer. 
Supertunia Vista® fuchsia petunia
Complementing its neighbors with its vibrant fuchsia blooms, this Supertunia aims to please. Long, flower-laden stems weave their way in and around before trailing a good three feet long. Like all Supertunia petunias, you won't need to remove the spent flowers for it to continue to bloom all season. 
option 1:
plant your own combo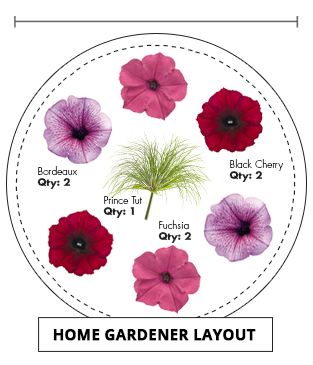 2x BORDEAUX
1x vista fuchsia
2x BLACK CHERRy
Tip For Success:
When should you water? For containers, it's best to soak them once a day, maybe twice in extreme heat. Landscape plants that are surrounded by mulch require about an inch of water each week. For both, water in the morning and near the roots rather than directly over the foliage of the plants.
*This recipe assumes that 4.5″ plants are being used. To make the recipe work using larger plants, you will need to choose a pot that is larger than our suggested size or use fewer plants of each variety in the recipe.

option 2:
purchase a combo to go
The Grand Traverse recipe is widely available at retailers across North America. Look for it in hanging baskets and upright patio pots at your favorite local garden center. Don't see what you're looking for? Request it by name next time you shop.
option 3:
purchase plants online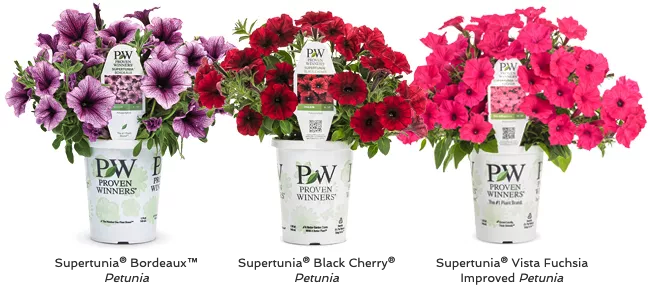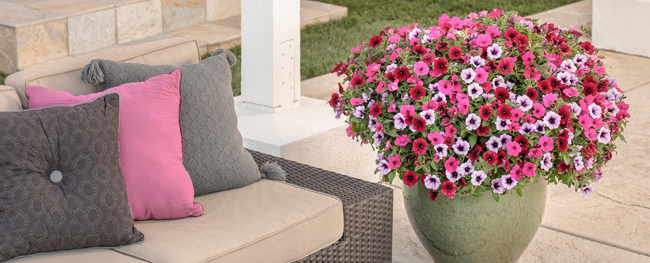 Create a better balance of height and length when you grow this recipe in an upright container by adding Prince Tut® Cyperus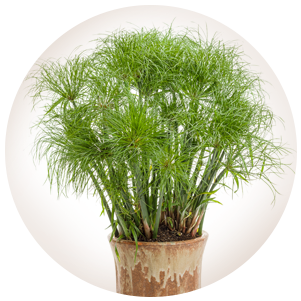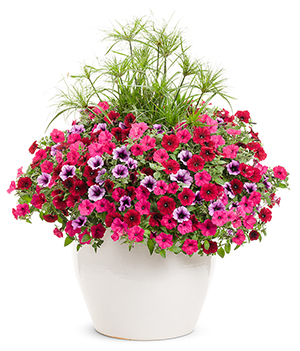 Grand Traverse Recipe with Prince
Tut® Cyperus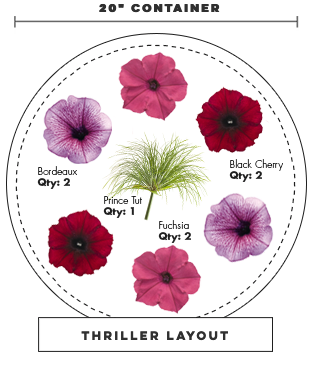 getting creative with
grand traverse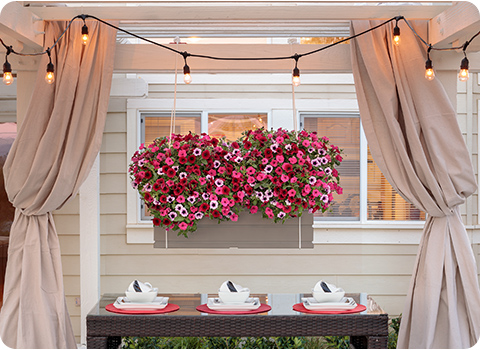 See how the Grand Traverse recipe can easily brighten up
an outdoor dining area. Click Here.