TRUFFULA™ PINK GOMPHRENA IN GARDEN BEDS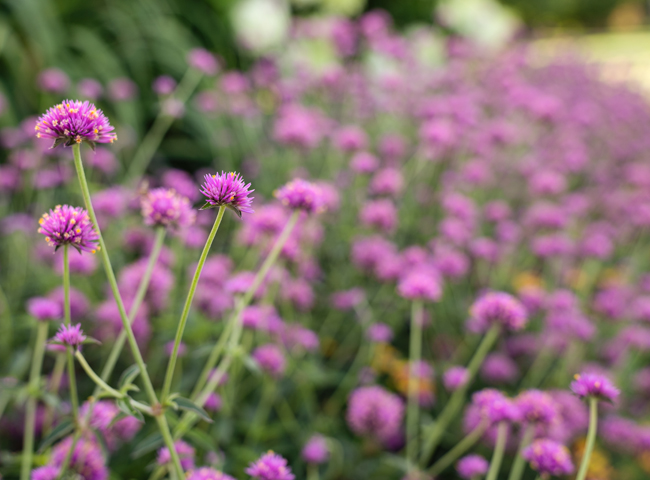 Though Truffula Pink globe amaranth does grow well in large containers, where it really shines is in the landscape. There, it will have plenty of room to reach its full potential and will nicely fill in an area in short order. It makes a welcome addition to garden beds, borders and cutting gardens.
Since this plant blooms continuously all season, it can be dotted along the length of a garden bed where its hot pink color will tie everything together into one cohesive design. Since it matures to 22 to 28" tall, make sure the plants you grow behind it are at least two feet tall so they don't get covered up. Similarly, you could plant a row of Truffula Pink behind a short evergreen hedge to provide a long-lasting pop of color.
Truffula Pink can also be used for a seasonlong supply of cut flowers. The clipped plants will quickly fill back in, keeping fresh flowers coming all the way until frost.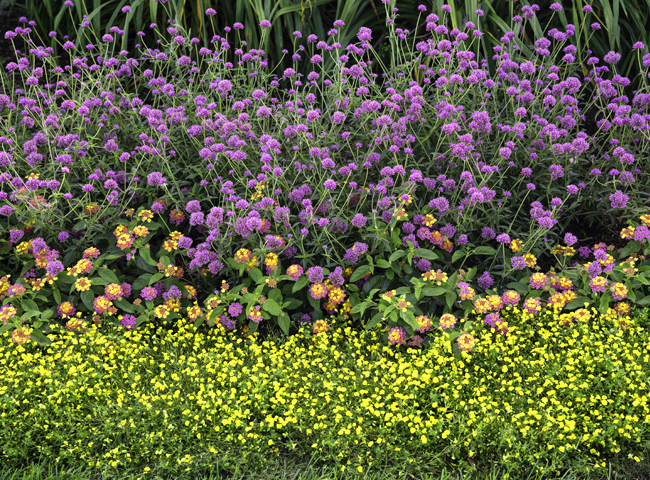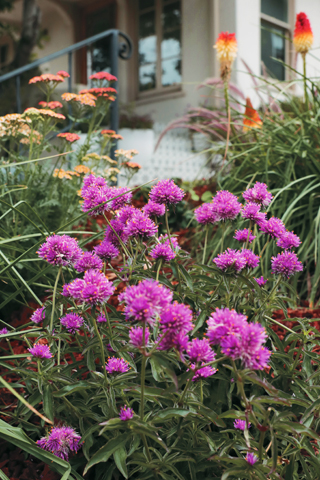 Truffula Pink is a low maintenance plant in the landscape. Unless you live in very warm zones 9-11, you'll need to replace it each spring because it won't survive a cold winter.
If you are planting a grouping of Truffula Pink and want the plants to grow together with no bare spots in between, space them about 12 to 18" apart.
Truffula Pink requires well-drained soil that won't stay wet for long after a hard rain. You may need to amend your soil with a good quality garden soil, compost, or humus/manure mix to improve the drainage before planting. If you garden in very heavy clay, you may have better luck growing this plant in a raised bed or container.
Mix a bit of slow release plant food into the soil before you add the plants. Follow the package instructions to know how much to use. This will ensure a small amount of food is available to the plants' roots over the season.
Water your newly planted Truffula Pink Gomphrena immediately to help the soil settle in around the plants' roots.